Piano backing tracks for electric piano
Music without piano parts made for improvise and exercise with on electric piano.
Backing tracks are music arrangements that can be used for play along with. The tonal flavors in all sorts of scales makes them magic tools for playing over chords and music arrangements.

You can use a single scale for the whole song. Click on "Show scale" below the audio element for a diagram of the scale to use.
However, it is possible to use other scales besides the suggested ones. You could for example try Pentatonic scales together or instaed for the major and minor scales.
Electric Piano Backing Tracks presented by Pianoscales.org.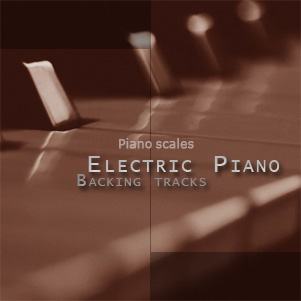 Track list
F# Minor Modern Ballad
Show scale
C Pentatonic Major Explosive Pop
Show scale
G Major Chillout Pop
Show scale
C Minor Strings Ballad
Show scale
F Major Smooth Jazz
Show scale
D Electro Rock
Show scale
The full album (including 15 tracks) is available in the member area.
Backing tracks overview