Piano études
Études are composition made for practice, but unlike ordinary exercises also though of to include a musical value in itself. For the piano, there are plenty of études for various levels. Some of the renown composers of études are Franz Burgmüller and Carl Czerny.

Many beginner pianists have come in contact with Burgmüller 25 Easy and Progressive Etudes, which include 25 studies on different levels from relative beginner to intermediate.

If you are a beginner or intermediate piano player, these are sheet music with études that you can practice on created by Pianoscales.org.
Etude No. 1
The first étude is in A Major (see Major Scales for keyboard charts) and is a study for practicing on shifting between left and right hand primarily.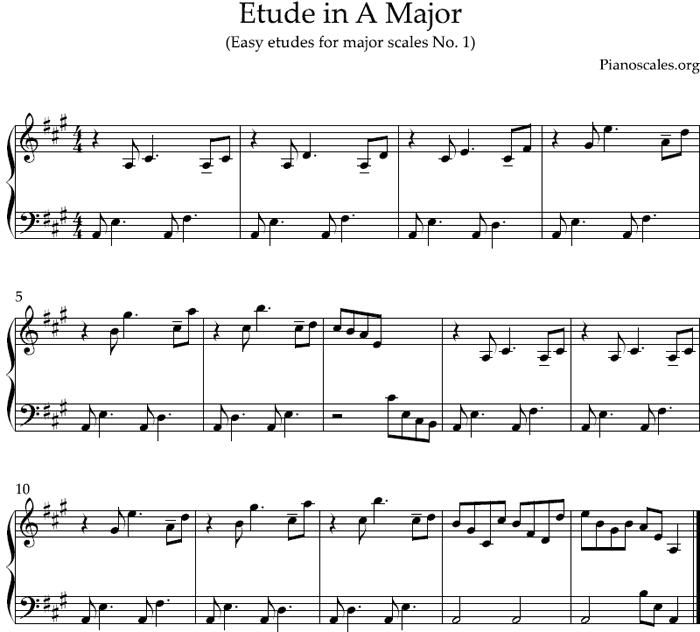 Pdf and sound
Étude in A Major pdf
Etude No. 3
The next étude is in G Major and is a study that utilizing arpeggios in the right hand.
Pdf and sound
Étude in G Major pdf
Etude No. 2
This étude in F Major is the most challenging because of the busy left hand pattern. This particular pattern or accompaniment figure is known as Alberti bass.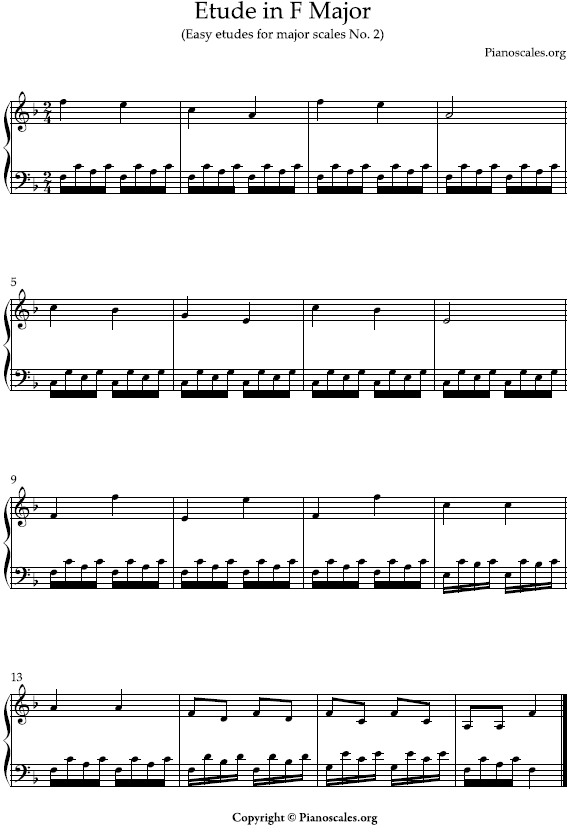 Pdf and sound
Étude in F Major pdf
More piano studies will follow in future updates.